Bergen County NJ Child Custody Lawyer
Divorce and Family Law Attorney in Hackensack, New Jersey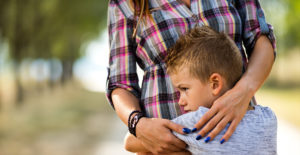 When dealing with a divorce, child custody can be an overwhelming, exhausting, and highly emotional issue, as it involves the most important people in your life. In most cases, both parents will have legal rights to their sons and/or daughters, and there is often a dispute as to how those rights should be allocated. When evaluating and ordering child custody, the courts in New Jersey do so based on the best interests of the children and on the specific circumstances of the family involved. In many cases, one of the children will have special needs and the parents may disagree about the existence or management of their individual special needs. In other situations, parents feel threatened by the idea of losing their children, using access to and time with their children as a weapon to hurt the other parent.
At the Elfant Rickett Law Firm, our New Jersey divorce and family law team is focused on the sensitive, emotional and complicated nature of divorce and child custody litigation. Divorce and custody encounters are always an emotional and stressful roller coaster, but with us by your side, you will know that your voice will be heard and presented in Court, and that we will aggressively fight for you and your children in order to achieve a fair and successful outcome. To discuss your specific child custody situation with a New Jersey child custody attorney, schedule an appointment at our offices in Hackensack by calling 201.968.5700 or submitting an online contact form.
By Your Side During New Jersey Child Custody Matters
In the United States, parents have a constitutional right to raise their children and for each and every client that we represent, we make this paramount during the development and execution of your legal strategy. At the end of the day, we know that many parents have to fight wholeheartedly for their children and we take that fight on with zealous representation. This is perhaps most readily exemplified by the experience of one of our former clients:
"I hired Rosa Rickett while being represented by a different attorney who didn't know how to proceed with my exceptional and unbelievable circumstances. When I hired Rosa, I had not seen my children in almost 2 years, as they were being held hostage by my husband in Saudi Arabia. My husband lured me into Saudi Arabia where he got a job on a temporary basis, proceeded to divorce me behind my back and get custody of our 3 children, through the Islamic Religious Court, as a result of which I was thrown out of the country and with my custodial rights being terminated.  Once I got back to NJ, I hired a lawyer who led me through the courts into the wrong direction costing me unnecessary legal fees. Rosa, was recommended to me and she knew how to proceed right away. After months of Court Proceedings and a complicated trial, involving many experts and fact witnesses, Rosa had my children returned to my custody in NJ. She also had the Saudi Arabia divorce and custody orders thrown out of the court. I cannot express enough about the mountain that Rosa helped me move." – Mona
Child Custody Arrangements in New Jersey
In New Jersey, child custody arrangements are as unique as the families they apply to. However, there are certain factors that are always considered when developing a child custody configuration, including:
The child's specific needs (emotional, psychological, medical, or other special needs)
The previous relationships between each parent and the child
Living situations of each parent (location of new residences)
Job and time commitments of each parent
When assessing these and other relevant factors, the courts may arrive at a variety of child custody arrangements involving physical custody and legal custody. Physical custody refers to the actual place in which the child resides and spends their time. On the other hand, legal custody refers to the power to make significant decisions related to the child's upbringing, encompassing decisions related to religion, education, medical care, and other important matters. The various configurations for child custody and parenting time include: joint physical and legal custody, joint legal custody with one parent as the primary custodial parent and the other as the non-custodial parent, and sole legal and physical custody. Your child custody case will require careful evaluation and a comprehensive strategy to secure the most favorable outcome for you and your family.
Are You an Unmarried Parent in New Jersey?
Parents who have a child with an individual who they are not married to have a unique legal challenge when it comes to child custody litigation. In many cases, paternity may need to be established before seeking child custody and parenting time orders from the court. We will guide you through this process and make sure that your constitutional rights to raise your biological child are protected and recognized by your child's other parent. Remember: your child is half you and we will make sure that the Court protects your rights as a parent.
Consult a Fort Lee NJ Child Custody Attorney Today
If you are involved in a divorce with child custody at issue, you are facing a contentious child custody dispute, or you are simply seeking to establish a positive child custody arrangement, it is essential to have an experienced family law and child custody attorney advocating on your behalf. At the Elfant Rickett Law Firm, we know that each step in this process is critical and requires a thoughtful and carefully developed strategy so that your and your child's best interests are always protected. In each case, we develop a custom strategy with you working together as a team, to assure that you have access to your children. For additional information and to schedule a consultation with a New Jersey child custody lawyer, contact our Hackensack office today at 201.968.5700. We assist clients in Bergen County, Essex County, Passaic County, and throughout New Jersey.