Bergen County NJ Restraining Order Lawyer
Domestic Violence Attorney in Hackensack, New Jersey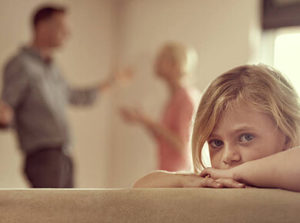 Both men and women can be the victim of domestic abuse, including physical, sexual, and emotional abuse, at the hands of their spouse or partner. At The Elfant Rickett Law Firm, we know that in cases involving domestic violence, quick action must be taken and we are often able to get our clients into court on an expedited basis in order to seek the emergent orders needed to protect you and your children from continued or future abuse. Over the years, New Jersey domestic violence attorney Rosa Rickett has secured orders in countless cases to protect parents and children from abusive partners and parents, whether this involves seeking a permanent restraining order, requiring them to attend counseling for domestic violence or anger management, to submit to mandatory drug and alcohol testing, to interact with children through supervised visitation, or in some cases, obtaining orders granting no visitation with the children until they are better able to parent in a healthy way. When you are dealing with a domestic violence issue, it is absolutely imperative to have a knowledgable advocate protecting your interests. At The Elfant Rickett Law Firm, you will find a New Jersey domestic violence lawyer with extensive experience handling all aspects of domestic violence cases, ranging from restraining order hearings to DCPP matters and child custody proceedings. To discuss your specific domestic abuse or restraining order matter and learn about how we can help you, contact our offices in Hackensack today at 201.968.5700 to schedule a consultation.
Domestic Violence Law in New Jersey
The New Jersey Prevention of Domestic Violence Act (N.J.S.A.2C:25-17) was passed in 1991, to protect victims of domestic violence, as the State Legislature recognized that there were thousands of victims of abuse from all races, religions, age groups, and economic backgrounds who were currently under threat in New Jersey. They also found that "there is a positive correlation between spousal abuse and child abuse and that children, even if they are not themselves physically assaulted, suffer deep and lasting emotional effects from exposure to domestic violence." The intention of the NJ Prevention of Domestic Violence Act is to protect individuals over the age of 18 who fall into any of the following groups:
Those currently or formerly dating
Those who share a child or are expecting a child together
Current or former members of the same household
NJ Predicate Acts of Domestic Violence
There are a variety of offenses recognized as predicate acts of domestic violence, which provide grounds for a restraining order under New Jersey law. These include:
Homicide
Kidnapping
Assault
Terroristic threats
Stalking
Harassment
Criminal restraint
False imprisonment
Criminal coercion
Burglary
Criminal trespass
Criminal mischief
Sexual assault
Criminal sexual contact
Lewdness
Possible Outcomes in New Jersey Domestic Violence Cases
In order protect yourself and/or your children, there are a variety of outcomes that may be pursued through legal action, including:
Restraining order
Child custody modifications
Supervised visitation
Removal from custody
Division of Child Protection and Permanency (DCPP) investigation/action
Anger management courses
Mental health counseling
Drug and alcohol testing
Contact a Hackensack NJ Restraining Order Lawyer to Discuss Your Options
Domestic abuse issues are highly complex and it is essential to understand all of your rights and legal options. Rosa Rickett is a New Jersey domestic abuse attorney who will provide you with support throughout the legal process, answer all of your questions, and vigorously protect you. Contact our offices in Hackensack today to discuss your specific case and empower yourself with the information you need. We assist clients with spousal abuse, child abuse, and other domestic abuse matters throughout New Jersey, including in Bergen County, Essex County, Hudson County, and Passaic County.