Bergen County NJ Child Support Attorney
Divorce and Family Lawyer in Hackensack, New Jersey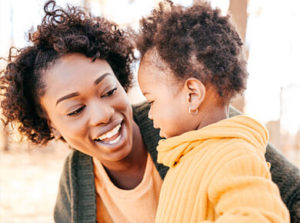 Whether you are in the process of divorcing, were previously divorced, or are an unmarried parent, having a child with someone with whom you no longer have a romantic relationship can present a number of challenges, one of which involves child support. In New Jersey, both parents are legally responsible for providing some financial support to their children, regardless of their relationship status. Many times, the amount of child support to be provided by each parent becomes a source of conflict. Although the New Jersey Child Support Guidelines dictate a specific set of calculations that must be used to arrive at child support determinations, an experienced New Jersey family law attorney is often necessary to ensure that child support is calculated using all relevant factors, and that each parent lives up to his or her child support responsibility.
When You Need Help with a New Jersey Child Support Matter
When you are undergoing a divorce or facing a child support issue, a New Jersey divorce and family lawyer at Elfant Rickett Law Firm will fight for you. We are thoroughly informed about New Jersey law regarding child support and are dedicated to advocating for you during initial child support determinations, as well as child support modifications, and child support enforcement proceedings. We understand the stress and anxiety that child support issues can cause and we are passionately dedicated to assisting our clients both short and long-term. For instance, one of our former clients described their experience,  saying:
"I was in a very stressful time in my life and needed an attorney for my case. I am very lucky to have hired Rosa Rickett as my attorney. I needed someone to be dedicated and she was 100% of the time. She is extremely knowledgeable and will fight for you to the end. I HIGHLY RECOMMEND her to everyone!!!"
To read more of our client reviews, visit our Client Reviews Page or check out Rosa's individual profile on Avvo.com. If you are dealing with a child support matter during or after divorce, you need assistance with child support enforcement, or you have questions regarding child support modifications, feel free to contact our offices in Hackensack at 201.968.5700 to schedule a consultation with a New Jersey child support lawyer.
How is Child Support Calculated in New Jersey?
New Jersey's Child Support Guidelines, outlined in Court Rule 5:6A and Appendix IX, were formulated based on the following philosophical principles: (1) child support is a continuous duty of both parents; (2) children are entitled to share in the current income of both parents; and (3) children should not be the economic victims of divorce or out-of-wedlock birth. With this in mind, the Child Support Guidelines abide by an "Income Shares Model," which essentially means that New Jersey courts should account for the fact that in intact families, both parent's incomes contribute to the household expenses and costs of childcare. In other words, children are entitled to some financial support from both parents.
When parents are divorced or unmarried, child support is calculated based on the combined income of both parents per week and the number of children. Then, specific factors such as the child custody arrangement and caretaking responsibilities of each parent are used to make adjustments. When calculating child support in New Jersey, certain classifications of expenses are accounted for, including:
Housing
Food
Clothing
Transporation
Unreimbured Healthcare
Entertainment
Miscellaneous Items (i.e. personal care products and services, books and magazines, school supplies, etc.)
Certain other variable expenses may be applicable to a specific child support situation, such as: child-care expenses, health insurance for the child, tuition for private elementary or secondary education, special needs of gifted or disabled children, and visitation transportation expenses. As for the duration of child support in New Jersey, the law changed in February of 2017 and child support is now automatically terminated when the child turns 19, provided that no special application has been made to the court to extend child support payments.
Contact a Teaneck NJ Child Support Lawyer for Additional Information
If you are in need of assistance with a child support matter in New Jersey, Rosa Rickett is a divorce and family law attorney who helps clients like you every day. Our legal team will listen to thoroughly understand your specific situation and work diligently to achieve a successful resolution for you and your children. Contact our offices in Hackensack at 201.968.5700. for additional information. We represent clients in Bergen County, Passaic County, Essex County, Morris County, and throughout New Jersey.
You can also access the New Jersey Child Support Handbook for additional information.