Bergen County NJ Asset Division Lawyer
Divorce and Property Settlement Attorney in Hackensack, New Jersey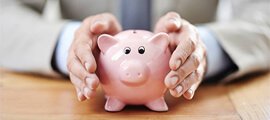 Divorce can give rise to disagreements about everything from alimony to child support. Among the most contentious issues during the divorce process can be division of assets, which describes the way that property is distributed among the spouses. Asset division can involve tangible property such as real estate, cars, furniture, and jewelry, as well as intangible property such as businesses, stock options, and retirement accounts. With so much on the line and extraordinary intricacy, the division of assets process must be undertaken with a fine tooth comb to ensure that no detail goes unnoticed. Rosa Elfant Rickett is a highly experienced New Jersey divorce attorney with extensive knowledge of forensic accounting and complex asset division. Over the course of her distinguished career, she has handled high profile divorces and exceedingly complicated cases of property distribution for clients across New Jersey. With an incredible depth of knowledge in the realm of New Jersey family law and unwavering dedication to her clients, Rosa has earned a reputation as a respected legal resource and aggressive advocate. One of Rosa's former clients described their experience with her like this:
"In my difficult life situation I was blessed to meet a very knowledgeable and professional expert, lawyer, and partner – Ms. Rickett – who was willing to help me win and protect my family. Ms. Rickett is an honest and brave fighter who will represent your interests explaining to you all pros and cons. Decision is yours but the advice has to come from your lawyer, from the best lawyer." – Former Client
To read more of our client reviews, visit our Client Reviews Page or check out Rosa's individual profile on Avvo.com. If you have questions regarding division of assets and property settlement in your New Jersey divorce, contact our offices in Hackensack at 201.968.5700 to schedule a consultation.
Dividing Assets in New Jersey Divorce
The division of assets process in New Jersey is also known as Equitable Distribution of Property. This principle means that all assets and debts accumulated during the marriage are considered "marital property" and must be divided equitably among the spouses. It is critical to understand that "equitable" and "equal" can be entirely different things. In other words, equitable distribution of property does not mean that everything is split down the middle. The means by which assets are dividing during the New Jersey divorce process is highly specialized, taking into account a myriad of factors under statutory law.
According to New Jersey's Equitable Distribution Statute, N.J.S.A 2A:34-23.1, the Court must consider the following factors:
The duration of the marriage;
The age and physical and emotional health of the parties;
The income or property brought to the marriage by each party;
The standard of living established during the marriage;
Any written agreement made by the parties before or during the marriage concerning an arrangement of property distribution;
The economic circumstances of each party at the time the division of property becomes effective;
The income and earning capacity of each party, including educational background, training, employment skills, work experience, length of absence from the job market, custodial responsibilities for children, and the time and expense necessary to acquire sufficient education or training to enable the party to become self-supporting at a standard of living reasonably comparable to that enjoyed during the marriage;
The contribution by each party to the education, training or earning power of the other;
The contribution of each party to the acquisition, dissipation, preservation, depreciation or appreciation in the amount or value of the marital property, as well as the contribution of a party as a homemaker;
The tax consequences of the proposed distribution to each party;
The present value of the property;
The need of a parent who has physical custody of a child to own or occupy the marital residence and to use or own the household effects;
The debts and liabilities of the parties;
The need for creation, now or in the future, of a trust fund to secure reasonably foreseeable medical or educational costs for a spouse or children;
The extent to which a party deferred achieving their career goals; and
Any other factors which the court may deem relevant.
Although the aforementioned statute serves as a guide, there is a vast expanse for subjective analysis and interpretation as it relates to the eligibility or ineligibility of certain assets to distribution, the accurate valuation of assets, and what actually constitutes equitable distribution. With this in mind, it is essential to enlist a knowledgeable New Jersey divorce attorney with particular experience in property settlement arrangements to ensure that you receive all of the assets you deserve.
Consult a Saddle River NJ Property Division Divorce Attorney for Answers
When you are dealing with divorce, it is understandable to be concerned about your financial future. Having questions about marital property and how your assets will be divided can be intimidating and extremely stressful. At The Elfant Rickett Law Firm, you will find a seasoned divorce attorney with the knowledge and skill to protect you and your assets. Contact our offices in Hackensack today by calling 201.968.5700 and schedule an appointment to discuss your unique case with a New Jersey asset division lawyer. We assist clients in Bergen County, Passaic County, Essex County, and throughout New Jersey.